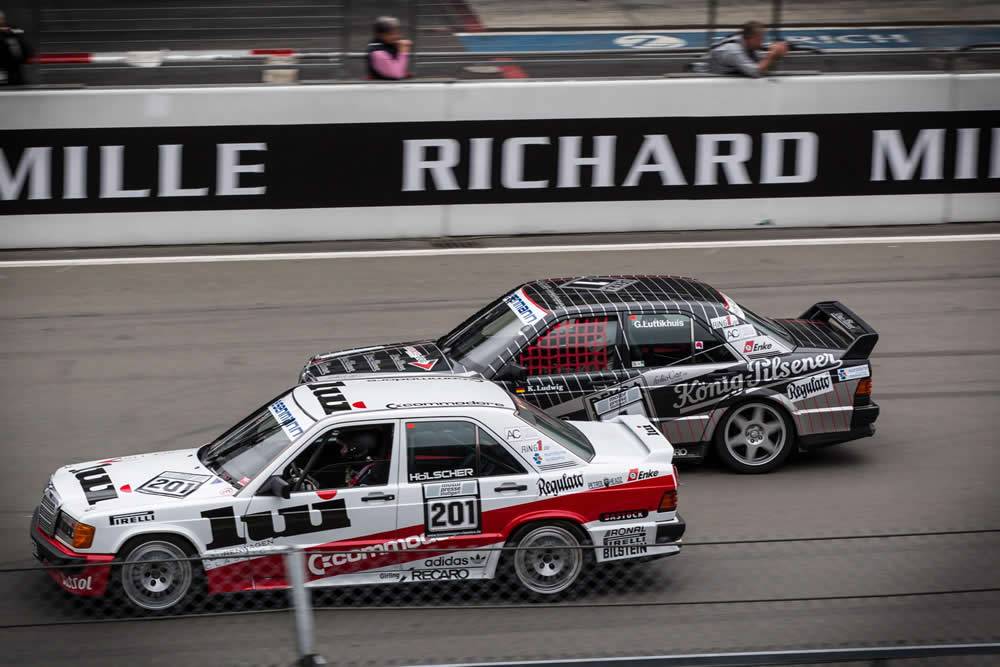 Many historic races will take place over this weekend, including a reinactment of the ADAC Eifel Race, a legendary event in the automotive world.
This long distance trial features vehicles running for nearly 3 hours. Around this battle of the 'old-school' autos, which will be the highlight of the program, other reconstructions will take place both on and off the track, plunging spectators in the atmosphere of a bygone era.
Since its construction (1925 – 1927), the Nordschleife has enjoyed a reputation as a terrifying and merciless route through the Eifel forests.
An English journalist who visited the Nordschleife during the opening race on 18 June 1927 even concluded "that it seemed as if a reeling, drunken giant had been sent out to determine the route". The Formula 1 pilot Sir John Young Jackie Stewart – after all a three-time world champion in 1969, 1971 and 1973 – was so impressed by the circuit that he gave it the name which it will probably never lose: Green Hell (Grüne Hölle).
Racing and winning on the Nordschleife has always been very special for racing drivers, because the track is one of the most demanding in the world. Tricky corners, treacherous crests, steep inclines and gradients an d constantly changing road surfaces demand great skill from the driver and put vehicles to a hard test.